NEW INFINITI IN LAFAYETTE AVAILABLE AT INFINITI OF LAFAYETTE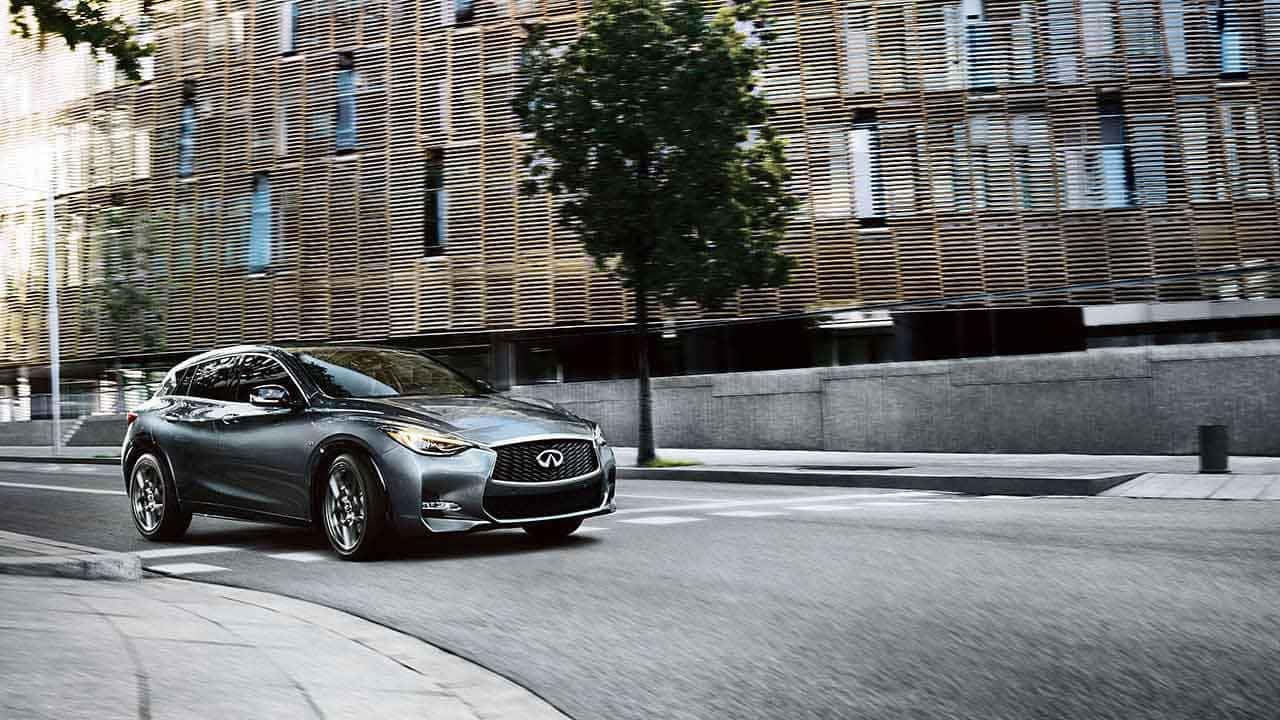 Few brands embody pure quality like an INFINITI vehicle does. From the exterior design to the interior stitching, every element in an INFINITI receives meticulous attention to detail, which makes for a perfect finished product. If you're looking to purchase a new INFINITI, INFINITI of Lafayette is the perfect choice. With a vast inventory of new models, including the 2017 INFINITI Q50 sedan, the Q60 coupe, and QX30 SUV (among others), you will find a variety of INFINITI cars to browse through. Come in today to take advantage of our special offers!
Inside and out, an INFINITI is made with your total satisfaction in mind. That begins with the aesthetic appeal, which every INFINITI model has in spades. The clean, sleek look imbued in each model, from sedan to SUV, is a preview for what waits for the driver inside. An intuitively designed interior and soft touch materials will allow you to take pleasure in a relaxing drive, with all the controls conveniently within your reach. You will be amazed by the space incorporated into INFINITI models as well, which will come in handy when you're loading up for a long trip. Finally, the performance of the INFINITI is unrivaled. The smooth handling and power of INFINITI vehicles is something to be admired, and you won't want to miss their newest innovation – the INFINITI VC-Turbo engine captures remarkable performance, efficiency, and innovation. Simply put, INFINITI designs every aspect of their car with only one thing in mind: perfection.
LOOKING FOR A NEW INFINITI IN Lafayette?
INFINITI of Lafayette is your premier INFINITI dealer in Louisiana, and with a huge inventory of new and pre-owned vehicles, you will have a vast selection of quality vehicles to choose from. Our sales department will provide expertise and a hassle-free experience, so you can make an informed and unpressured purchase decision. What's more, when you leave our dealership in the car of your dreams, our service does not stop there. The skilled technicians in our service department, employing the latest technology and equipment, will ensure your vehicle continues to run in prime shape. Whether it be a major repair or routine maintenance, they will have take care of your car in a timely fashion so you can return to the road as quickly as possible. Don't forget to check out our specials on new and used cars and service and parts. We're always looking out for you, the customer, at INFINITI of Lafayette, so come in today to see the many benefits we have to offer.
STOP WAITING – GET YOUR NEW INFINITI IN Lafayette FROM INFINITI of Lafayette
To truly understand the beauty of being behind the wheel of an INFINITI vehicle, you must personally experience it. Once you have that steering wheel in your hands and command the expert craftsmanship and engineering built into each model, you will have a hard time letting go. There is no better place to fulfill your dream of driving a new INFINITI vehicle than at INFINITI of Lafayette. You can find us at 6201 Johnston St, Lafayette, LA, 70503 and our sales department can be reached at (877) 342-7898. We look forward to serving you!