PRE-OWNED USED CARS AND TRUCKS FOR SHOPPERS AT INFINITI OF LAFAYETTE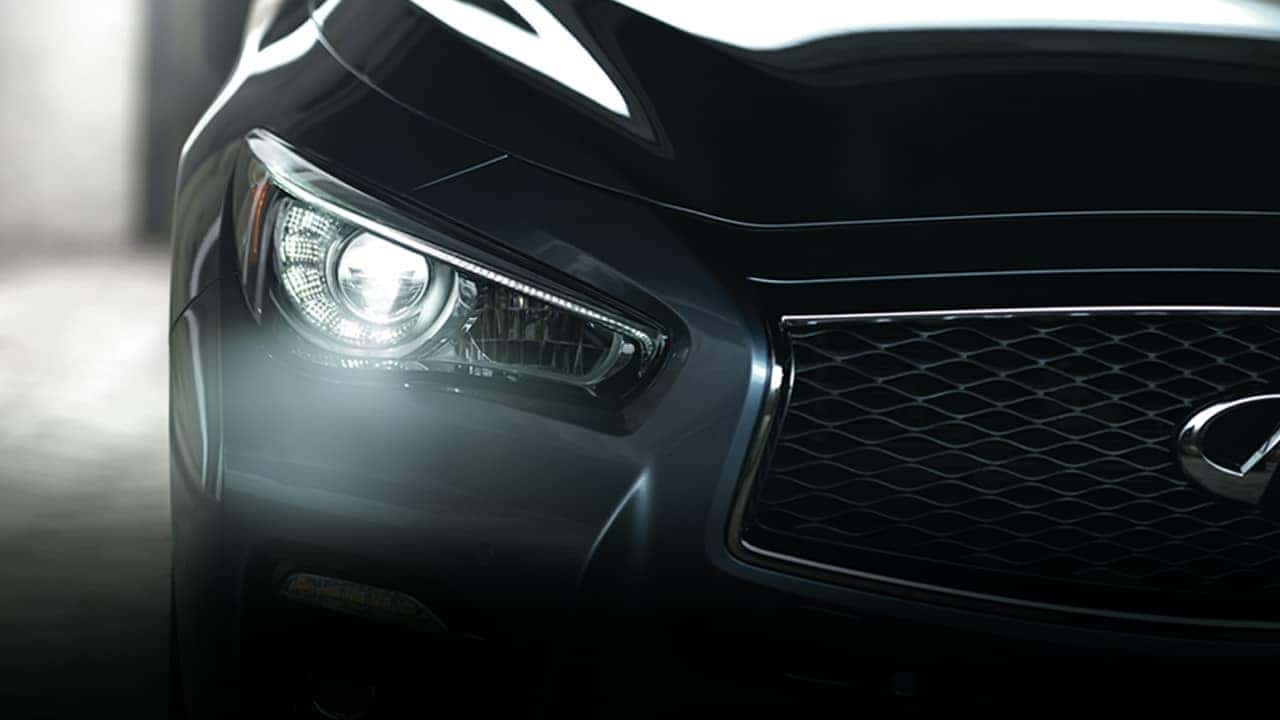 With a pre-owned INFINTI, you can enjoy all the benefits of driving the highest quality of cars and do so at an affordable price. If you are looking for a dealership with a pre-owned used cars and trucks, INFINITI of Lafayette is the perfect choice. Here, you will find certified pre-owned used INFINITI vehicles at great prices, so you can experience the wonders of this luxury brand. INFINITI of Lafayette has an Extensive Selection of Pre-Owned INFINITI Vehicles.
At INFINITI of Lafayette, our certified pre-owned vehicles go through rigorous testing to ensure they are in great shape for repurchase. Among the many vehicles we offer, you will find models such as the QX56 SUV, M37 Sedan, QX50 Journey, QX60, among many others. Not only is our collection of pre-owned cars large, but our prices are unbeatable as well, and joining the tradition of INFINITI luxury has never been an easier decision. What's more, you will have access to many of our pre-owned car's Carfax, so you can make a fully informed purchase decision.
INFINITI of Lafayette OFFERS AN ENJOYABLE DEALERSHIP EXPERIENCE
What makes INFINITI of Lafayette truly special is not just the exceptional prices and large inventory, but our friendly staff across all departments will make your visit exceptional. It starts with our sales professionals, who are eager to share their expertise with you and deliver you to the vehicle of your dreams. If you need an auto loan or car lease, our finance department will find the right deal for your particular situation. Finally, once you leave our dealership, your experience with us does not have to end there. If you are in need of maintenance or major repair, our service department will employ the latest technology and knowledge to put you back on the road in prime shape in a timely fashion. Don't forget to check out or specials either, as we offer great deals on new cars, used cars, parts and service, as well as manufacturer incentive offers. Simply put, INFINITI of Lafayette will surely have you impressed with our top-level service.
GET A PRE-OWNED INFINITI IN Lafayette AT INFINITI of Lafayette TODAY
There is no reason you should not enjoy driving a car that has the inherent quality of an INFINITI, and no dealership can aid you in this pursuit than INFINITI of Lafayette. Thanks to our customer-first policy, you will be treated with the utmost care! Come in today to browse through our pre-owned INFINITI vehicles at INFINITI of Lafayette Lafayette, LA, 70503 or contact our sales department at (337) 210-7312. We look forward to serving you!