TRUST INFINITI OF LAFAYETTE, LA FOR ALL OF YOUR FINANCING NEEDS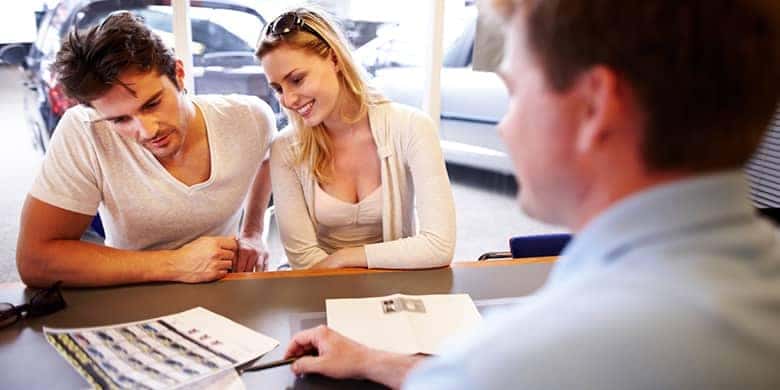 If you're in the market for a new or gently used vehicle that does an excellent job of balancing luxury, performance, style, and efficiency, then an INFINITI from INFINITI of Lafayette is the perfect choice for you. Whether you're looking for one of their exceedingly quick sedans with show-stopping design accents, or one of their spacious and luxurious SUVs, INFINITI has the vehicle for you. Once you've got your eye set on the INFINITI of your dreams, the only thing standing between you and the satisfaction of driving off the lot after getting a great deal is the often-dreaded financing step, but there's no need to fret, because our financing experts at INFINITI of Lafayette have your back when it comes to legal documentation of the financing or lease agreement and structuring a payment plan that works for you and meets the needs of your daily lifestyle. Conveniently located at 6201 Johnston St, Lafayette, LA, the highly skilled financing department at INFINITI proudly serves the Louisiana communities of Lafayette, Lake Charles, Breaux Bridge, New Iberia, and Crowley by providing exceptional financing services to assist in the purchase of high-end INFINITI cars and SUVs. If you have any questions regarding the leasing or financing process for an INFINITI vehicle, please do not hesitate to stop by our dealership location or give our financing department a call at (337) 210-7312 to explore a plan that can help put you in the INFINITI vehicle of your dreams today!
INFINITI of Lafayette Is Always on Your Side
After you've selected the INFINITI that evokes the emotional response that you've been looking for in a vehicle, and you've decided to take it home with you, it is time to make a deal. Our finance team is here to ensure you're getting the best deal possible. At INFINITI of Lafayette, our finance department has an incredibly knowledgeable financing team that is happy to walk you through the financing or leasing process by providing their comprehensive expertise to illuminate any blind spots that may be present in the agreement to the untrained eye. This way, you can rest assured knowing that you're getting an excellent deal on your next dream vehicle, while you structure a payment plan that meets your financial needs. With INFINITI of Lafayette's financial department on your side, you simply can't lose!